THE BIG SHORT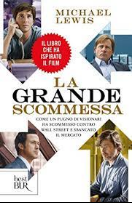 Tra il 2006 ed il 2007 un gruppo di pochi investitori scommette contro il mercato ipotecario statunitense, scoprendo quanto l'esplosione della concessione di mutui nasconda vizi del sistema e corruzione. Una storia vera in cui vi è una grande narrazione oltre ai fatti.
The Wolf of Wall Street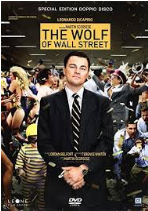 Prende spunto da una storia vera, quella del carismatico Jordan Belfort, narrandone l'ascesa dalla strada tra jet, lusso, droghe, criminalità, avidità e corruzione sino alla grande tracollo che lo porterà dietro le sbarre.
Too Big to Fail – Il crollo dei giganti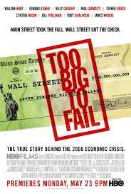 Cronaca del crollo finanziario del 2008, incentrata sull'allora Segretario del Tesoro Henry Paulso, sul salvataggio della banca d'investimento Bear Stearns e sulla scomparsa della concorrente Lehman Brothers.
Margin Call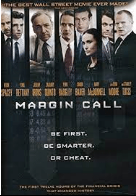 Storia di persone che si incrociano nell'arco di 24 ore. Persone che lavorano in una banca d'investimenti durante le prime fasi della crisi finanziaria del 2008, dove un analista junior scopre che le partecipazioni delle banche in titoli ipotecari senza valore finiranno presto per mandare in bancarotta il sistema.
Wall Street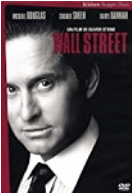 Un giovane e impaziente broker è disposto a fare qualsiasi cosa per arrivare in cima, incluso l'utilizzare informazioni riservate in modo non appropriato (insider trading).
Wall Street – Il denaro non dorme mai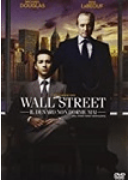 Uscito di prigione, ma impossibilitato a rientrare nelle grazie dei suoi pari, il mitico Gordon Gekko del primo Wall Street (1987), inizia a lavorare con il suo futuro genero, un agente di borsa idealista, quando vede un'opportunità per ricostruire il suo impero.
Conosci altri film sulla finanza?